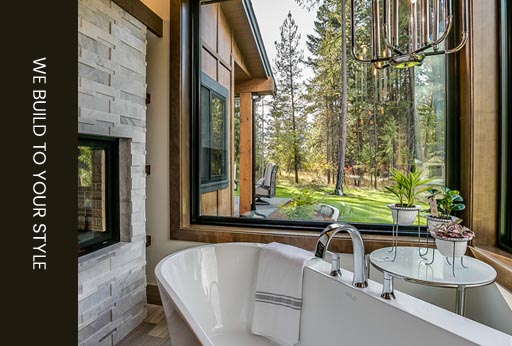 Dedication
When choosing your custom home builder in North Idaho, choose the builder that understand dedication- "the quality of being dedicated or committed to a task or purpose". Every detail, every process, and every piece of material chosen is part of Monarch Custom Home's purpose....to build a home so artfully inspired that it creates happiness for everyone that enters.
Craftsmanship
Our Difference
A boutique custom home builder dedicated to creating homes of distinction in North Idaho's most desired areas.
Services
"It is without hesitation that we will strongly recommend Monarch Construction to any of your future potential customers."
Brad & Cori Marshall
When designing and building new custom built homes in Coeur d'Alene and surrounding areas, Monarch Custom Homes never settles for the commonplace or the ordinary. We start with the easiest part of the process- breathtaking beauty in North Idaho. The remainder of our building processes are detailed with communication every step of the way. Experience the Monarch difference.
Land and Home design
Permitting and Plans
Bidding and Costs
Allowances and Specs
Construction and Important Dates
Completion, Communication, and Follow Thru